Virtual consultations are available at Preventous Cosmetic.
Due to the Novel Coronavirus (COVID-19), we are currently offering virtual appointments. We are pleased to offer virtual consultations for our all our patients and prospective patients through Telus Virtual Health. 
Health and safety information about Novel Coronavirus (COVID-19)
We Can Continue to Serve You! 
Our genuine and unwavering  commitment to the health and safety of our patients is at the core of our business, and so is our promise to provide you with exceptional care and service.  In an effort to deliver on both, we are enhancing our virtual offering and finding creative ways to serve you during this challenging and uncertain time.  We are proud to offer online orders with facilitated outdoor pick-up or  delivery  as well as online consultations for both existing and new patients.
If you wish to purchase skincare products or Jane Iredale makeup, you can do so on our online store (the "Shop" tab in our menu) or by texting or calling 403.229.0129. Payment will be processed on the phone or online and the product pick-up is arranged in a way that doesn't require you to leave your car. You will be able to park outside our 17th Avenue clinic and will be met by our staff who will hand you the products together with your receipt and any usage instruction sheets required. Delivery is available throughout Canada and it's free of charge for orders above $150.00 CAD.
1

Booking a Virtual Consult

Book your consultation by completing the consult form, texting or calling 403.229.0129.
2

Stand By for a Confirmation Email

Once your consult is booked via Telus Virtual Visit, you will receive an email with the confirmation of your virtual appointment containing a meeting link.
3

Fill Out the Health History Form

Submit your Health History – click here
4

Joining the Video Call

On the day of your appointment, when you are ready to join your virtual consult, open the confirmation email and click on the Attend button.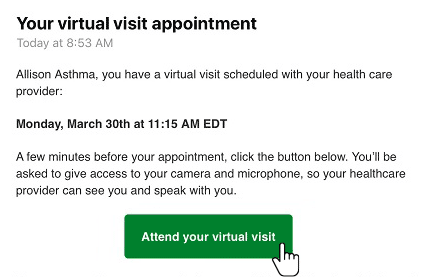 Device Requirements
To participate in the virtual visit you must have a supported mobile device or computer with a web browser, camera, and microphone, and access to your email.
Before the appointment, click the Test button in the email and ensure your video and audio are working.

Supported operating systems and browsers
Mac OS X 10.12 and later – latest version of Chrome, Firefox, or Safari
Windows 7 or Windows 10 – latest version of Chrome or Firefox
iOS 11 and later – latest version of Safari
Andriod 9 and later – latest version of Chrome
Before Your Consultation
Prior to your consultation, send us three or more photos of yourself, following the directions as closely as possible.
For most effective pictures:
Remove make-up and glasses
Pull your hair back
Stand in natural light or in a well-lit room
If possible, stand in front of a neutral background (example: a wall)
Take the picture with a neutral expression (avoid smiling) 
Don't apply any photo filters to the photos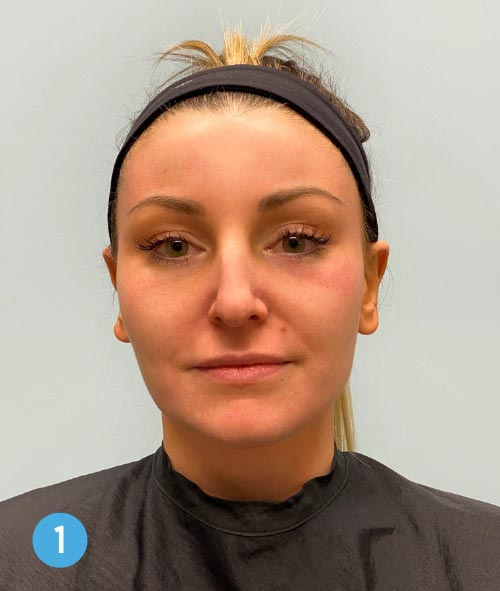 Photo 1: Frontal view of you face.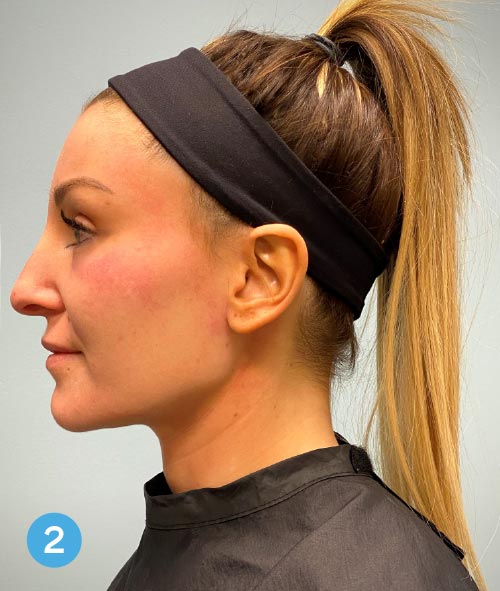 Photo 2:  Right profile
taken at a 90 degree angle.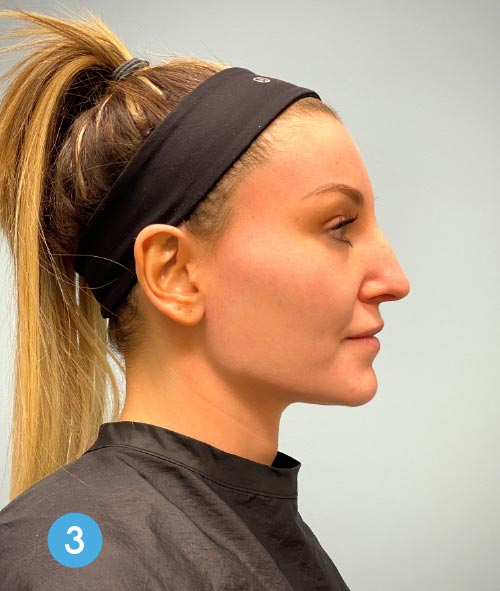 Photo 3:  Left profile
taken at a 90 degrees angle.
Optional photos: any additional photos and close-ups of areas of concerns (for example a specific feature, a scar, vein, acne, or skin condition).
We're Here to Help
If you have any questions or concerns please text or call 403.229.0129.