Fraxel re:store for
Aging and Scarred Skin
Achieve a noticeably younger look
without surgery.
---
Fraxel treatment improves tone, texture and radiance for aging, sun damaged or scarred skin. Restore your skin's youthful vitality with Fraxel laser treatments that address issues on the surface and in the deeper layers of your skin, resulting in a smoother, younger appearance.
Fraxel® laser is an effective treatment for wrinkles, good news in Calgary's dry, sunny climate. Results include improved tone and texture, erasure of brown spots and improved appearance of surgical and acne scars. It can be used on the face, neck, chest, back, arms and legs, and it's effective for treating pre-cancerous lesions.
1 Treatment
No Surgery or Injections
Simple and Comfortable
Minimal Downtime
Benefits of Fraxel® treatments
Smoother, fresher, younger-looking skin
Reduction of unwanted brown spots
Improved tone and texture
Reduced fine lines and wrinkles around the eyes
Fraxel re:store is effective on
Fine lines and wrinkles
like crow's feet and brow lines

Surface scarring
reduce the effects scarring
such as acne and surgical scars

Pigmentation
diminshes the appearance
of age spots

Sun damage
Improve the appearance
of UV damage
How Does Fraxel® Work?
---
Using patented fractional technology, Fraxel® laser treatment targets damaged skin. Microscopic laser columns penetrate the skin to reduce the effects of sun, stress, fatigue and pollution. Because the laser only treats small fractions of tissue at a time, it stimulates your body's healing process, which results in the replacement of old and damaged cells with fresh, new, healthy skin.
The dual laser has the advantage of two treatment modes: one that penetrates deep to target issues like acne scars or wrinkles around the eyes, and one that targets surface issues, like tone, texture, and signs of aging. Your treatment is customized to you to help you achieve the outcome you desire. Fraxel® treatment resurfaces your skin by stimulating the growth of new, healthy skin cells from the
Fraxel® Results
---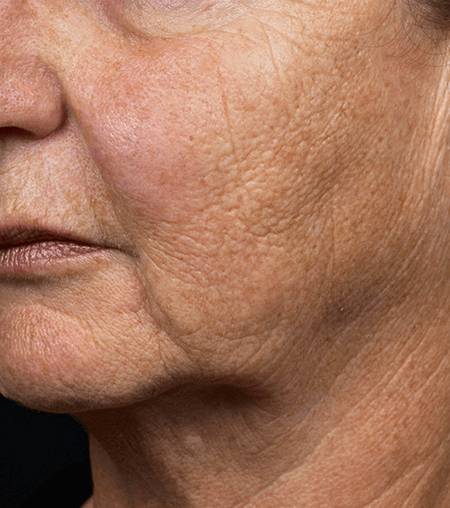 Before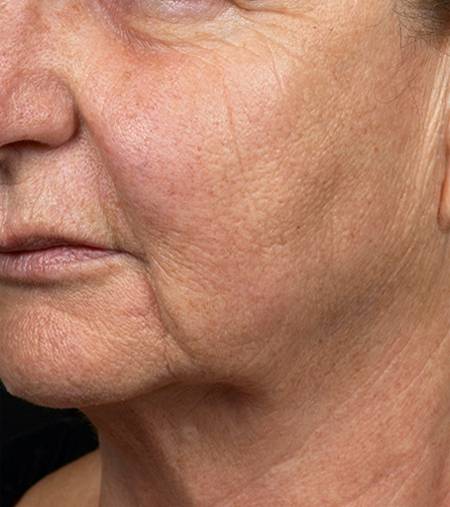 After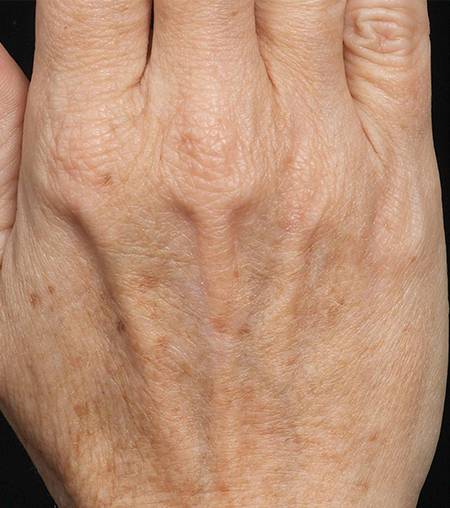 Before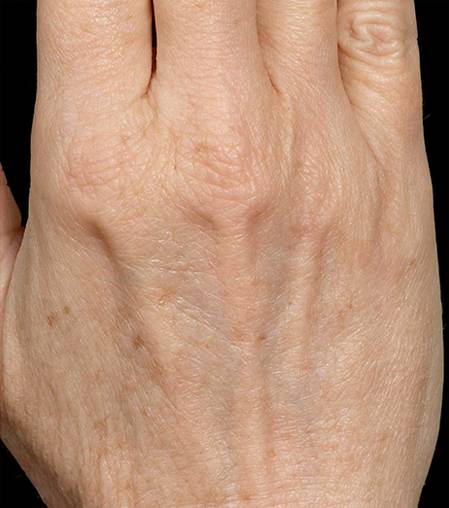 After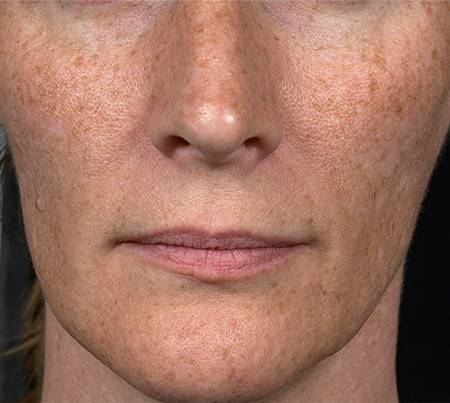 Before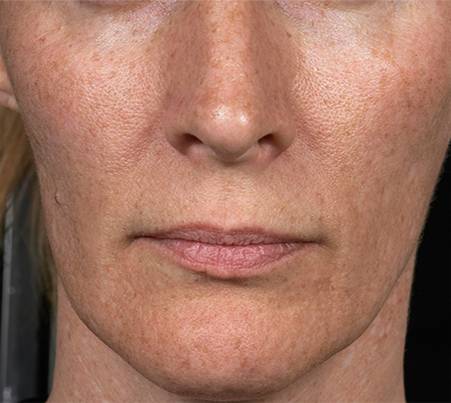 After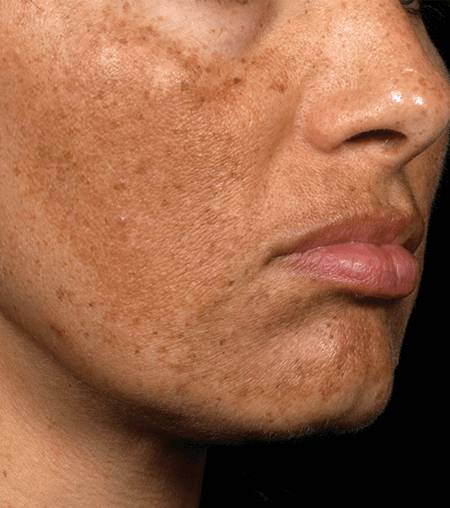 Before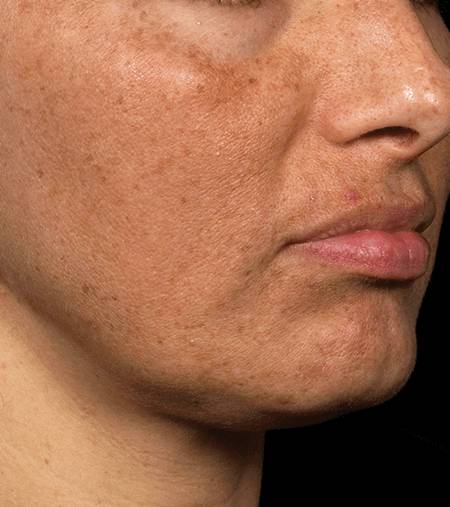 After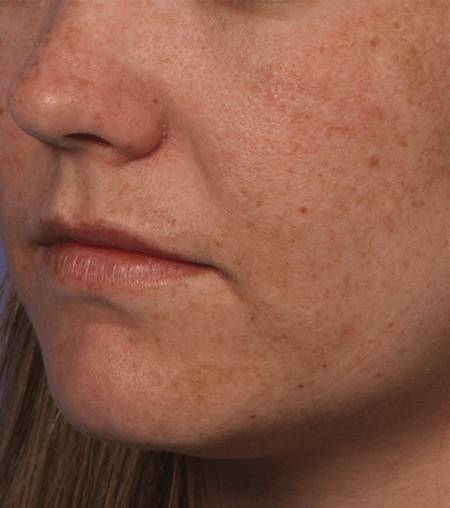 Before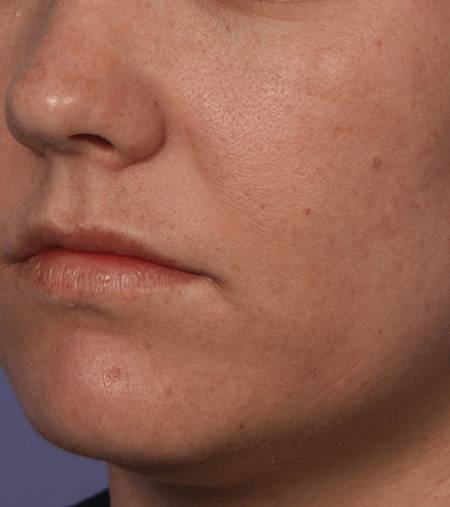 After
Remember that results vary. Your Preventous clinician will be able to help you understand what you can expect from Clear + Brilliant.
Photos courtesy Solta Medical Aesthetic Center.
Learn more about Fraxel®
---
What conditions can be treated with Fraxel® re:store dual?
Fine lines and Wrinkles – like crow's feet and brow lines
Surface Scarring – helping to erase effects of acne and other scarring
Pigmentation – diminishing the appearance of age spots
Sun Damage – helping improve the appearance of sun damaged skin
Actinic Keratosis (AK) – treating a common skin condition
How are Fraxel® treatments performed?
Prior to performing treatment, your skin will be cleansed. Then about 60 minutes prior to treatment a topical anesthetic ointment will be applied to the treatment area to optimize comfort during the procedure. The treatment takes approximately 20 to 25 minutes for a full face. You may notice redness and/or swelling after treatment. This is typically gone in 1-3 days. Over the next two weeks, your skin will take on a bronzed appearance. The sunburned or bronzed appearance will reoccur after each treatment. Each time, your skin will flake and exfoliate as it would after a sunburn, revealing your fresh, new, smoother skin. You'll notice softer, smoother, brighter skin soon after your first treatment. Over 3-6 months, your skin will continue to improve as deeper layers create new collagen. With the proper care, the results can be long lasting.
The number of Fraxel® laser treatments you receive will depend on your goals. We'll develop a customized treatment plan that works for you, fits your lifestyle and meets your objectives.
How long do the positive effects of Fraxel® treatments last?
It depends on your particular condition and how you care for your skin. Once your skin is treated, continue to protect it. Our highly trained nurses will give you specific advice based on your individual needs.
How many Fraxel® treatments will I need and how will they be spaced?
An effective treatment regimen is 3 to 4 sessions spaced 4 to 6 weeks apart. Depending on your condition and schedule our nurse provider may choose to space treatment sessions further apart. Results are immediate and progressive and significant improvement visible in 2 to 3 months. This time frame allows for healing and the production of new collagen to replace damaged tissue.
What are the benefits of Fraxel® treatments?
Smoother, fresher, younger-looking skin
Improved tone and texture
Reduction of unwanted brown spots
Reduced fine lines and wrinkles around the eyes
Improved appearance of acne scars and surgical scars
How much does a Fraxel® treatment cost?
Treatment pricing will vary depending on individual skin conditions and desired clinical outcomes. After your initial consultation our specialized fraxel provider will be able to provide you with a quote.
Book your
complimentary
consultation today
---
Discover if Fraxel® is right for you.