Fraxel® re:pair Laser Skin
Treatments
Fraxel® re:pair laser skin treatments smooth the tone and texture of your skin, tighten the skin, soften even deep frown lines and wrinkles, and improve the appearance of age spots and redness caused by the sun.
---
Depending on age and skin condition, Fraxel® repair can give you younger-looking skin for years, without surgery.
How Fraxel® re:pair Works
The secret to is a high-intensity carbon dioxide laser. Thousands of microscopic laser columns penetrate the skin, removing old, damaged cells and stimulating the growth of new cells. The result is typically fresh, healthy skin that restores a more youthful appearance.
Fraxel® re:pair skin laser treatments are different than other carbon dioxide laser treatments because they target a fraction of the skin at a time. This promotes healing so that the skin heals faster.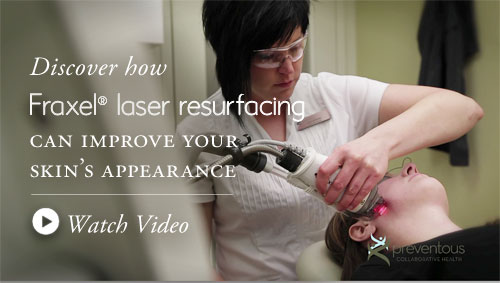 What to Expect
In clinical studies, most people only need one treatment to achieve the results they want. Soon after treatment, you'll notice that your skin feels softer and has a brighter appearance and more even tone. Over the next 3-6 months, you'll continue to see improvement.
Recovery time varies. Most people return to normal activities within 7 days. Shorter periods of downtime are possible. Discuss your schedule with your doctor during your consultation.
Fraxel® re:pair laser is an aggressive skin tightening treatment. The advantage is better results, but there can be side effects. Your doctor will tell what to expect and how you can minimize any side effects.
To find out if these treatments are right for you, contact us today for a complimentary consultation and assessment.
---