Soft Lift™ is a non-surgical facelift combining the benefits of BOTOX COSMETIC® and JUVÉDERM® dermal filler to instantly rejuvenate your face.
Most cosmetic treatments only target one effect of aging such as loss of fullness or facial lines. With Soft Lift™, our physicians can address multiple signs of aging at the same time.
Conditions Treated
As we age, our skin is depleted of two substances – collagen and hyaluronic acid. Collagen gives the skin its structural support (firmness), while hyaluronic acid hydrates the skin and gives it volume. The loss of firmness and volume creates static wrinkles.
How Soft Lift™ Works
---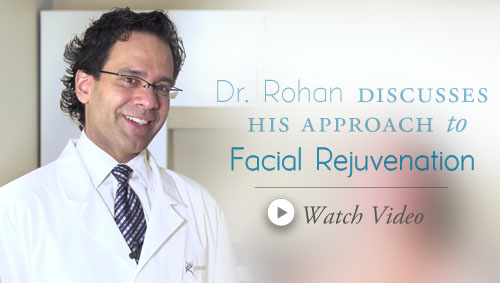 JUVÉDERM® dermal filler uses hyaluronic acid, a sugar that occurs naturally in the body to smooth wrinkles and bring back lost fullness. JUVÉDERM® dermal filler is typically used in the lips, the naso-labial folds around the mouth, the cheek region and under the eyes to restore lost volume and create a more youthful you.
Other wrinkles are caused by the repeated muscle contractions of frowning, squinting or worrying. When we're young, our skin bounces back from these contractions. But with the loss of elasticity in the skin, these dynamic wrinkles become permanent.
BOTOX COSMETIC® is a purified protein that relaxes the muscles causing dynamic wrinkles such as frown lines, forehead lines and crow's feet. The muscles are no longer able to contract and the wrinkles soften.
What to Expect
---
Results of a SOFT LIFT™ treatment are seen directly after treatment. You will look and feel instantly refreshed after a single treatment session. Most patients experience minimal side effects and downtime. Mild tenderness or pinpoint bruising can occur and be easily concealed with mineral makeup.
Experience is key to subtle, natural looking results. Our expert physician providers ensure the natural beauty and attributes of your face are softly enhanced, never over corrected. Watch this video to learn more about our SOFT LIFT™ treatment philosophy and approach.
To find out if SOFT LIFT™ treatments are right for you, contact us today for a complimentary consultation and assessment.
JUVÉDERM® is a registered trademark of Allergan Holdings France SAS. BOTOX COSMETIC® is a registered trademark of Allergan Inc. SOFT LIFT™ is a trademark of Allergan Inc.