EMSELLA is a breakthrough treatment. It's non-invasive and improves bladder control by strengthening your pelvic floor muscles.
A weak pelvic floor may contribute to an inability to control the bowels or bladder, cause back pain and weakness and /or lead to less pleasure with sexual intercourse. BTL EMSELLA™ is a breakthrough treatment for incontinence. This unique technology revolutionizes intimate health by offering a non-invasive solution for pelvic floor weakness.
A weakened pelvic floor can cause urinary incontinence and affects over 3.5 million Canadians. For women, pregnancy, childbirth, weight gain, and ageing contribute to pelvic floor weakening and urinary incontinence. Regain control and confidence with this unique, completely non-invasive option. Men can also benefit from this treatment as weak pelvic floor muscles can lead to issues with erections, ejaculation and urination. Strengthening the pelvic floor is part of a comprehensive erectile dysfunction treatment plan. Learn more about EMSELLA for men here.
Treat incontinence by strengthening the pelvic floor
Strengthens vaginal walls for improved sexual satisfaction in women
Improved quality of life with no downtime
How does EMSELLA work?
---
This highly effective treatment draws its therapeutic power from focused electromagnetic energy to stimulate the pelvic floor muscles past a level that can be consciously achieved through Kegel or other pelvic floor exercises. A single EMSELLA™ session induces the muscles to contract to a supramaximal level – the equivalent of around 11,000 Kegel exercises in one treatment – making it far more effective than many other methods to help strengthen the pelvic floor muscles. EMSELLA™ treatment improves bladder control to prevent urinary leakage for both men and women.
With traditional Kegel exercises, the muscles are tensed and released to help strengthen them. With BTL EMSELLA™, not only is there this tension and release of the pelvic floor muscles, but the structure of the muscles also changes. The treatment stimulates the growth of new protein strands and muscle fibres as well, which not only improves the physical action of the muscles but also assists in regaining neuromuscular control of the pelvic floor, giving you more control over your muscles and helping to stop any leaks.
95% of treated patients reported significant improvement
Treats the entire pelvic floor with thousands of contractions per session
Patients remain fully clothed
Results in as little as one session with no surgery and no downtime
EMSELLA Frequently Asked Questions
---
Am I a candidate for EMSELLA?
EMSELLA is a great option for women and men of any age who desire a solution for urinary incontinence and improvement in their quality of life. If you have been struggling with postnatal incontinence or difficulty controlling your bladder after childbirth or for any other reason, the BTL EMSELLA may be the right treatment for you. Additionally, EMSELLA can improve intimate health conditions, including vaginal laxity and difficulty reaching orgasm. Contact us and see how we can help you get your life back from incontinence.
Can I have EMSELLA treatment before and after pregnancy?
Yes. Having a strong pelvic floor is recommended to help withstand the extra weight and pressure of pregnancy and childbirth. EMSELLA is an effective preventive treatment for women who are considering starting a family. A stronger core is said to help with a faster delivery too. After pregnancy, this will be depending on the patients' case and how quickly they heal. Before starting EMSELLA treatments following childbirth, we recommend booking a consult with our Nurse Practitioner or Doctors.
Can I have EMSELLA treatment whilst pregnant?
EMSELLA treatment is not suitable for patients who are currently pregnant.
What is the treatment time?
A typical treatment takes about 30 minutes and you will need about 6 sessions, scheduled twice a week. Preventous will tailor a treatment plan for you.
What does EMSELLA feel like?
You will experience tingling and pelvic floor muscle contractions during the procedure. There is no pain and you may resume daily activities immediately after the treatment.
How fast will I see results?
You may observe improvement after a single session. The results will typically continue to improve over the next few weeks.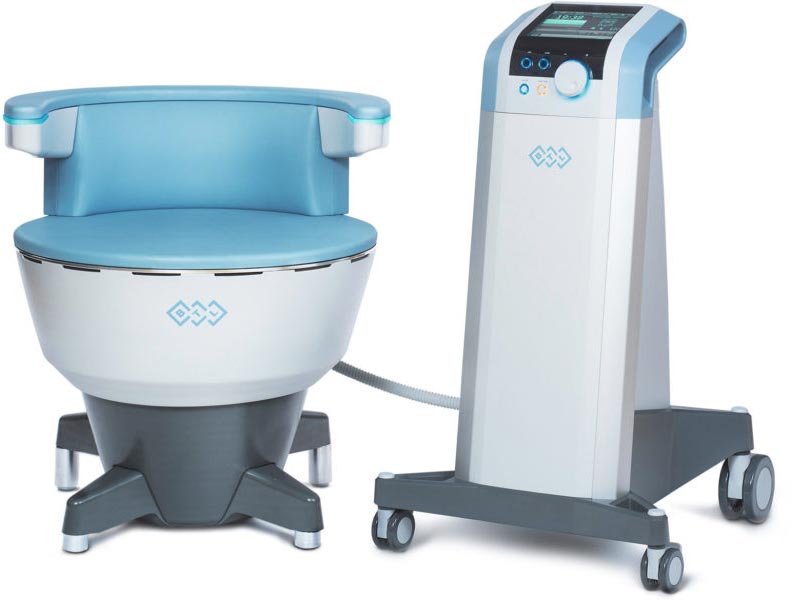 EMSELLA Calgary prices
---
EMSELLA is an affordable treatment for incontinence. This non-invasive and non-surgical procedure allows you to return to normal activities with no extra costs from downtime!
| | |
| --- | --- |
| Initial 6 treatments | $1,800 |
| Second set of 6 treatments | $1,500 |
| Maintenance (Recommended every 6 months) | $500 (2 treatments) |
Affordable Cosmetic Financing
---
Flexible payment plans are available to help you achieve the look you want with affordable installments. Preventous Patients can now apply for financing through PayBright online or in-person at our Calgary clinics.