Calgary?s climate isn?t exactly skin-friendly. We have lots of sun, wind and cold temperatures, the major factors leading to skin damage. Sensitive skin exposed to these elements is more likely to develop fine lines and wrinkles. If you live in Calgary, effective dry, sensitive skin care products are a must.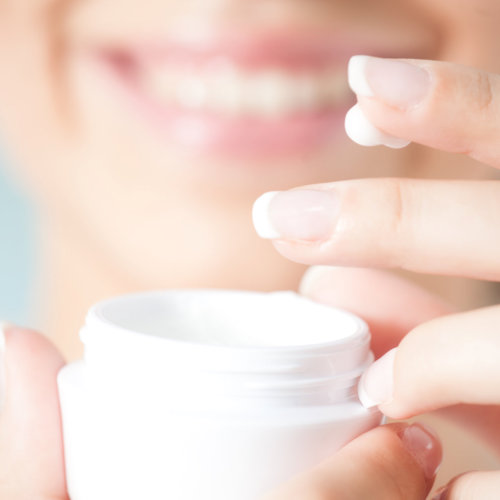 Many over the counter dry skin care products contain harsh ingredients like petrochemicals, preservatives or colouring agents. To avoid causing even more damage, make sure you choose only the highest quality, medical grade products.
VivierSkin® Dry, Sensitive Skin Care Program
If your skin is dull, flaky or dehydrated, this sensitive skin care program will effectively help:
Hydrate and repair damage
Protect against premature signs of aging
Restore your skin?s tone and suppleness
Correct signs of environmental damage such as fine lines, wrinkles
Restore a shine to a dull complexion
Protect against harmful UVA/UVB rays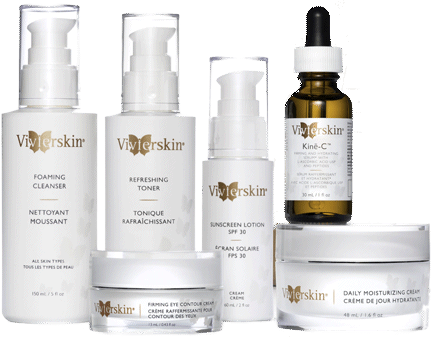 The Dry, Sensitive Skin Care program contains the following medical grade products:
Foaming Cleanser
Refreshing Toner
Firming Eye Contour Cream
Kine-C Dual-Action Skin Firming Serum
LEXXEL IDS Redness Relief Moisturizing Cream
Daily Moisturizing Shield SPF 30
Celazome Hydrating Creams, Lotions, Masques and Toners
Find ultimate dry skin, sensitive skin relief with simple pairings from Celazome?s elite hydrating skincare lineup. Featuring exclusive formulations and patented nanotechnology delivery vehicles, skin is nourished from the inside out for visible, long lasting benefits. Try: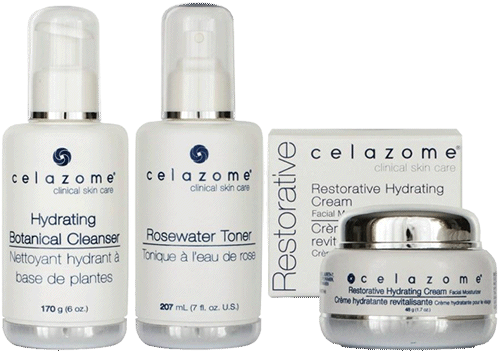 Hydracell Night Cream
Botanical Hydrating Masque
Penetrating Body Lotion
Restorative Hydrating Cream
Hydrating Botanical or Rosewater Toner Your Choice for Dry, Sensitive Skin Care
Tired of trying products that fail to give you the results you?re after? Try the VivierSkin Dry, Sensitive Skin Care program and get radiant, smooth and supple skin in just a few days.
---