In-person, virtual, and VISIA consultations are available at Preventous Cosmetic.
We are proud to offer a consultation experience like no other in Calgary. Our consultation experience will provide a completely personalized treatment plan to target your concerns.
Whether you see us virtually, in person, or use our VISIA analysis, you will receive expertise, support, and communication at every step.
Learn about our VISIA Analysis
Our Consultation Experience
After stepping into one of our Skin Care Clinics in Calgary, you will be greeted with warm smiles and a luxurious unique experience. You will meet with an expert cosmetic consultant who is ready to take a deep dive into your history, concerns, wants, needs, and everything in between.
We are a collaborative clinic with a priority for health above all. This means we take the proper time and care to review any medical history or conditions to ensure  safety throughout your journey with us. We aim to create a genuine, authentic connection and foster a journey built on trust, support, and incredible results. 
From start to finish, we provide you with quality care, expertise, and a warm welcome into our family. After your consultation, you will be equipped with a complete and personalized treatment plan. Experience flawless communication, comfortable booking processes, and the best skin care team in Calgary – start your journey today!
Calgary VISIA Consultations
We are excited to be offering VISIA Analysis Consultations at Preventous Cosmetic. The VISIA Analysis is a high-quality imaging tool that allows us to analyze your skin on a deeper level. It can provide us with observations of your skin, including UV damage, acne, congestion, inflammation, wrinkles, and more. This leads to more accurate treatment plans, valuable data, and baseline photos to compare post-treatment results.
Learn About VISIA
VISIA Analysis is a quick and easy tool is available at our Wentworth Skin Care Clinic in Calgary. One of our experienced cosmetic consultants will guide you through the process. It's fast and simple – just place your chin and forehead on the resting arms for a few moments while VISIA takes photos of your face at three different angles. 
Our consultant will review your results and help build a customized treatment plan informed by VISIA's data. You are welcome to follow up with more photos to compare results after your skin care treatments.
Virtual Consultations
We offer virtual consultations to continue serving you in the best way possible. Whether you're feeling under the weather, have a busy schedule, or want to complete a consultation from the comfort of your home, virtual consultations are the perfect solution. You'll enjoy the same experience by meeting one of our cosmetic consultants, having a medical history review, and building a journey to target your concerns.
How a Virtual Consultation Works
Booking a Virtual Consult
1

Submit Your Contact Details

Book your consultation by completing the consult form, texting or calling 403.229.0129.
2

Stand By for a Confirmation Email

Once your consult is booked via Telus Virtual Visit, you will receive an email with the confirmation of your virtual appointment containing a meeting link.
3

Fill Out the Health History Form

Submit your Health History – click here
4

Joining the Video Call

On the day of your appointment, when you are ready to join your virtual consult, open the confirmation email and click on the Attend button.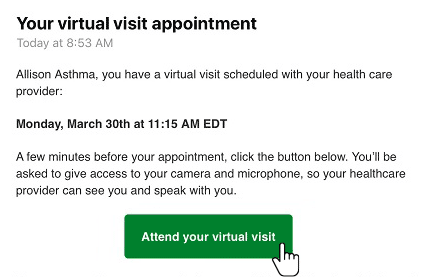 ---
Device Requirements
To participate in the virtual visit you must have a supported mobile device or computer with a web browser, camera, and microphone, and access to your email.
Before the appointment, click the Test button in the email and ensure your video and audio are working.

Supported operating systems and browsers
Mac OS X 10.12 and later – latest version of Chrome, Firefox, or Safari
Windows 7 or Windows 10 – latest version of Chrome or Firefox
iOS 11 and later – latest version of Safari
Andriod 9 and later – latest version of Chrome
---
Before Your Consultation
Prior to your consultation, send us three or more photos of yourself, following the directions as closely as possible.
For most effective pictures:
Remove make-up and glasses
Pull your hair back
Stand in natural light or in a well-lit room
If possible, stand in front of a neutral background (example: a wall)
Take the picture with a neutral expression (avoid smiling) 
Don't apply any photo filters to the photos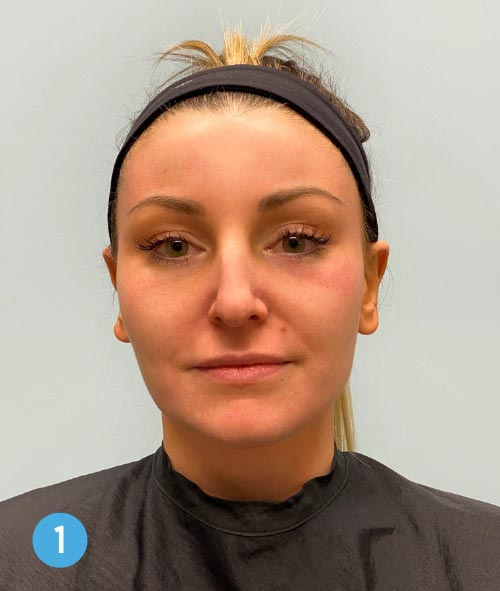 Photo 1: Frontal view of you face.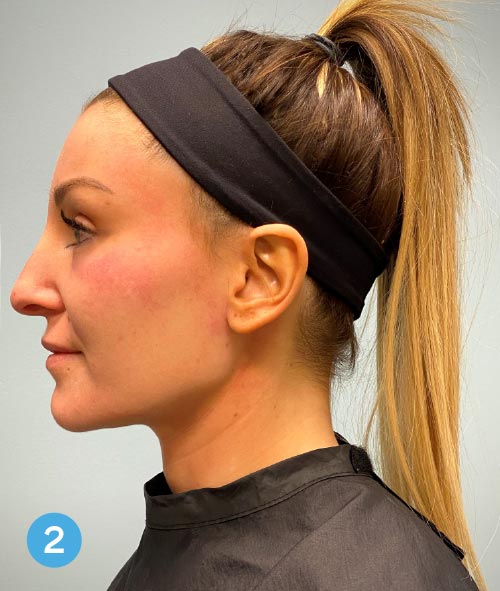 Photo 2:  Right profile
taken at a 90 degree angle.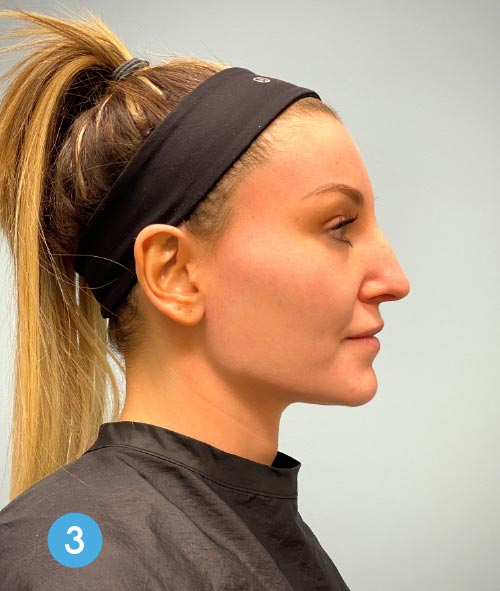 Photo 3:  Left profile
taken at a 90 degrees angle.
Optional photos: any additional photos and close-ups of areas of concerns (for example a specific feature, a scar, vein, acne, or skin condition).
We're Here to Help
If you have any questions or concerns please text or call 403.229.0129.