Before deciding to get BOTOX COSMETIC® injections for wrinkles, you should first understand the different types of facial wrinkles.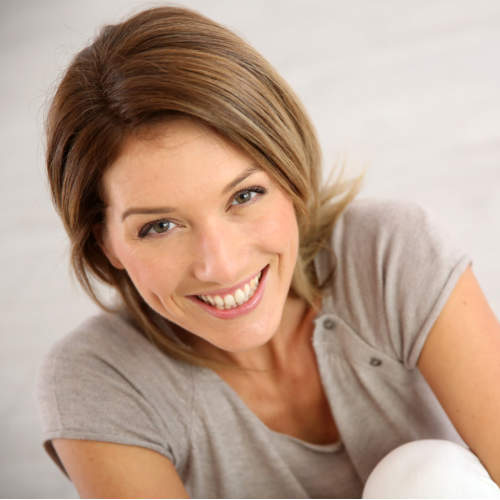 Many people assume that BOTOX COSMETIC® treatment is appropriate for all types of wrinkles but that?s not the case. Although all wrinkles are ultimately the result of aging, it?s the cause of the wrinkle that determines the treatment or treatments.
Static Wrinkles
Static wrinkles are caused by a loss of elasticity in the skin due to aging and environmental factors such as sun exposure or smoking. These types of wrinkles are best treated by dermal fillers, like Restylane® or JUVÉDERM® dermal filler treatment, facial chemical peels or intense pulsed light treatments. <link to treatment pages>
Dynamic Wrinkles
Dynamic wrinkles are caused by repeated muscular contractions or facial expressions. In fact, some of these wrinkles, like worry lines, frown lines or laugh lines, are often named after facial expressions. When we?re young, our skin is more elastic and the lines easily bounce back to a normal, wrinkle free look. But as we age, these lines become fixtures on our faces.
If the wrinkle is not caused by muscular contractions, a BOTOX COSMETIC® treatment for wrinkles treatment will not be effective and another treatment option should be considered.
Common Dynamic Wrinkles
There are three major types of dynamic wrinkles that can be effectively improved by BOTOX COSMETIC® treatments:
Glabellar lines (frown lines)
Forehead furrows (worry lines)
Crow?s feet, wrinkles radiating out from the corners of the eyes
---
Before
After
Individual results may vary
---
Want to Treat Both Types of Wrinkles?
You may have both static wrinkles and dynamic wrinkles and don?t know where to start. If that?s the case, you can take advantage of our SOFT LIFTTM treatment. SOFT LIFTTM is a customized treatment that combines the use of JUVÉDERM® facial filler with a wrinkle smoothing injection to instantly refresh the look. SOFT LIFTTM is a trademark of Allergan Inc.
Schedule Your Free Consultation
Do you have more questions about BOTOX COSMETIC® injections for wrinkles. We?ll explain the types of wrinkles that are causing you concern and determine whether BOTOX COSMETIC® treatment is the right choice.
BOTOX COSMETIC® is a registered trademark of Allergan Inc.
JUVÉDERM® is a registered trademark of Allergan Holdings France SAS
---