Acne Skin Care Products:
Effective Treatments
If your skin is prone to acne, or just oily, you need to be very careful about the acne skin care treatments you apply to your face.
---
Over the counter products generally do more harm than good as they may be oil-based and/or contain a number of ingredients that can aggravate your skin.
The regular use of medical grade cleansers, astringents and moisturizers can help prevent or minimize breakouts and redness and reduce the bacteria build up in your pores.
Acne Skin Care Treatment You Can't Buy in Stores
Over the counter treatments simply don't provide the same results as the ZO Skin Health Acne Prevention and Treatment Program. Call us today and start getting more radiant skin tomorrow.
---
ZO Skin Health
INC
When skin does not exfoliate as it should, dead cells build up on the skin's surface and inside the pores. The dead skin cells then mix with trapped oil and the pores become clogged, resulting in blackheads and whiteheads. The Acne Prevention + Treatment Program features essential inredients to slow sebum activity and break down surface oils, while exfoliating dead skin cells to help repair surface damge, tighten pores and improve skin texture. It is specifically formulated to:
Control excess oil production
Remove dead skin cells
Stimulate cell renewal
Boost skin's natural production of collagen
Calm and sooth inflamed and irritated skin
---
Clarisonic PRO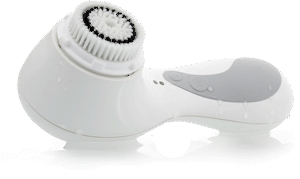 From the engineers of Sonicare Toothbrush comes a revolution in skin care – sonic skin cleansing. Employing a patented and altogether unique oscillating technology, Clarisonic PRO offers superior skin benefits including:
Cleansing six times more effectively than manual cleansing
Reducing two times the amount of excess sebum than manual cleansing
Improving the penetration of active skincare ingredients by 61%
Clarisonic PRO is trusted to help reduce fine lines, pore size and to assist in maintaining a soft, flawless complexion. Recommended for all skin types, including sensitive skin and for those with rosacea.
---