The Preventous Cosmetic Team
A hand-selected team of specialized aesthetic physicians, nurses and certified support staff await you at Preventous Cosmetic. We work closely together to thoughtfully address our patients' needs – always with a little humour and a lot of warmth.
---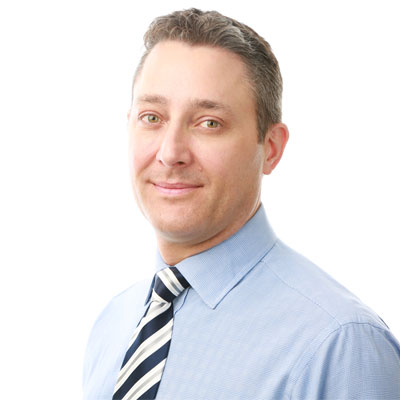 Dr. Aaron Woodard
Aesthetic Physician at Preventous Cosmetic Medicine
"I endeavor to develop a long term relationship with my patients – to be more than just their treatment provider. I strive to surpass their expectations in an environment that is warm and welcoming, relaxed, and exceptionally safe."
Read More
Dr. Aaron Woodard likes to keep busy. Never one to settle, Aaron is always taking on new challenges and advancing his medical education. A born and raised prairie boy, Aaron completed his undergraduate and medical school at the University of Saskatchewan in Saskatoon. A lover of the flat lands, Aaron travelled west in 1996 to complete his family medicine residency at the University of Calgary.
After graduating from his residency program, Aaron spent a few years practicing family and emergency medicine throughout Alberta, Saskatchewan and New Zealand. Ready to take on a new challenge, Aaron hopped on board Norwegian Cruise Lines and spent the next 6 months travelling through the South Pacific and Alaska as a member of their on board physician team.
Returning to Calgary in 2000, Aaron has been honing his medical skills and expanding his medical training through continuing education. Today, Aaron is a proud and respected member, of the Preventous Cosmetic team. Always looking to expand his medical knowledge, Aaron transitioned into Aesthetic Medicine under the guidance of friend and colleague, Preventous Medical Director, Dr. Rohan Bissoondath.
"Aaron's strong skill set and high ethical standards make him an excellent fit for the cosmetic specialty." – Dr. Rohan Bissoondath
Now years after an intensive apprenticeship and through ongoing training with industry leading educators, Aaron is reputed for his advanced dermal filler technique. An artist of tear troughs, cheeks and lips, Aaron melds art with medicine in his approach to facial rejuvenation.
Dr. Aaron Woodard is certified by the College of Family Physicians of Canada and licensed through the College of Physicians and Surgeons of Alberta. He is also a member of the Canadian Association of Aesthetic Medicine.
Contact Aaron at
---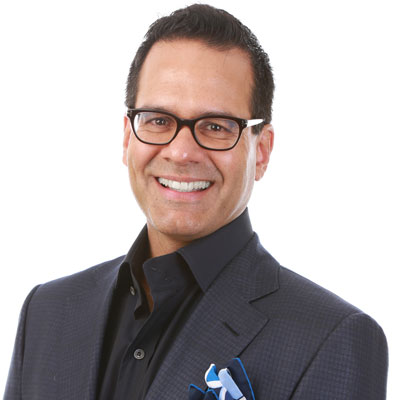 Dr. Rohan Bissoondath
Medical Director of Preventous Cosmetic Medicine
"We want every patient to experience first class care ~ from a warm initial phone call to a thorough treatment experience and at every step along the way. Preventous Cosmetic Medicine is about consistency, excellence and results."
Read More
Dr. Rohan Bissoondath is passionate about all facets of medicine. His extensive resume will take you on an exotic vacation to the Caribbean before returning you to Canadian soil and "cool" Calgary winters. Born and raised in Calgary, AB, Rohan pursued his medical education and early training abroad. Having completed his Bachelor of Science at the University of Calgary, young Rohan—a lover of new adventures and exciting challenges—packed up and headed for warmer waters and white sandy shores.
Rohan received his medical degree from the University of the West Indies and participated in subsequent medical training throughout the Caribbean. His time at the University of the West Indies, St. Augustine, Trinidad and Tobago and Princess Margaret Hospital, Nassau, Bahamas allowed Rohan to experience varying aspects of medicine helping prepare him for his future endeavors in preventive medicine. Rohan returned to Calgary in 2002 and, after unpacking his winter coat, began his residency in Family Medicine at, his Alma Mater, the University of Calgary. A mere two years later, Rohan completed his residency and was eager to bring his unique outlook on patient care to the city of Calgary.
Fast forward to the present and witness the beauty that is Preventous Collaborative Health. Having experienced the inconsistencies in patient care and a greater focus on reactionary medicine in today's world, Rohan knew he wanted to create an integrated healthcare centre primarily focused on the idea and application of preventive medicine. The preventive (and proven) approach to integrated healthcare naturally progressed into a preventive approach to aesthetic medicine and thus became Preventous Cosmetic Medicine.
Rohan's passion for health and wellness is what drives Preventous Cosmetic; to Rohan, healthy skin is beautiful skin. Rohan was quickly drawn to aesthetic medicine for its artistry and positive emotional benefits. Known for his relentless pursuit of mastery (and a passion for learning new things), Rohan sought countless opportunities for training and study to acquire an extensive understanding of facial anatomy – which has been considered his personal secret to successful facial rejuvenation.
After years of practical experience, Rohan has advanced the field of cosmetic practice in Calgary. His strong focus on skin health and preventive medicine is changing the way his patients see themselves. Through his command of the aging face and dedication to patient experience, Rohan is committed to providing an altogether unique and artistic approach to cosmetic treatment.
When asked to describe the Preventous difference Rohan had this to say:
"At Preventous, we look at medicine differently. We want to create an elegant aging experience."
Elegant aging – who doesn't want that?
Dr. Rohan Bissoondath is certified by the College of Family Physicians of Canada and licensed through the College of Physicians and Surgeons of Alberta. He is also a member of the Canadian Association of Aesthetic Medicine.
Contact Rohan at
---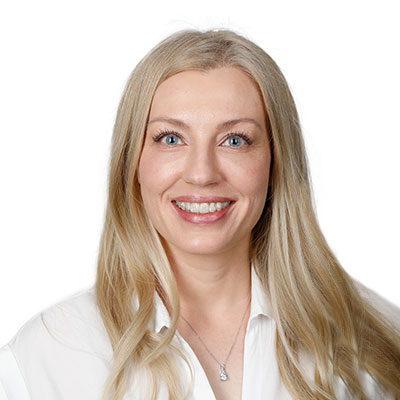 Dr. Astrid McLean
Aesthetic Physician at Preventous Cosmetic Medicine
"Feeling your best can improve all kinds of life dynamics, and I love helping patients achieve that! I love the privilege of watching a patient's face when they see the results, knowing my work had an impact that can be both seen and felt."
Read More
Dr Astrid McLean is never one to turn down an opportunity for adventure or growth. Astrid was raised in the suburbs of Toronto until age 13, when she moved with her family to England. After obtaining her medical degree at The University of Birmingham Medical School, she split her postgraduate training between the UK and New Zealand – which included a range of specialties, from Emergency Medicine to OBGYN and Psychiatry.
Once her residency in General Practice was complete, Astrid decided it was time to move back home to Canada, with Calgary being the ideal location to enjoy the great outdoors.
Astrid is very passionate about aesthetic medicine, and she has a talent for identifying symmetries and shapes to help patients reach the results they seek. Not only does she love the Art of Subtlety, she is inextricably drawn to the small but cumulative changes that beautification can make to one's life.
"It's called 'The Butterfly Effect'. How you feel about yourself can have knock-on effects throughout your entire life – from relationships to career and emotional health"
Dr Astrid McLean is certified by the College of Family Physicians of Canada and licensed through the college of Physicians and Surgeons of Alberta. She is also a member of the Canadian Association of Aesthetic Medicine.
Contact Astrid at
---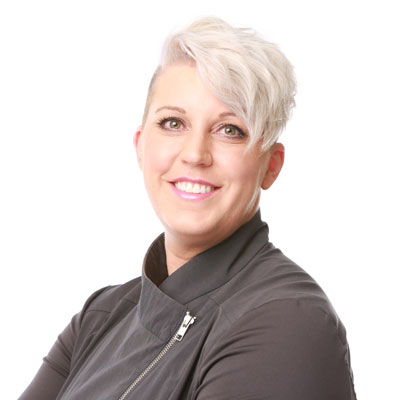 Kim LaPlante
Cosmetic Nurse
Kim is a Licensed Practical Nurse at Preventous Cosmetic Medicine. She will be one of the people you meet when you visit us for aesthetic services. Kim graduated from Bow Valley College in 2003 and subsequently started work in acute care. Kim's passion for looking and feeling her best led her into the field of Dermatology and cosmetic nursing and she has thoroughly enjoyed working in this area for the last 13 years. During this time she has had opportunities to continually increase her skills and knowledge by attending various cosmetic and aesthetic conferences from Calgary to Las Vegas to Paris. She has been certified in cosmeceutical skin care lines such as Obaji, ZO Skin Health, and Celazome as well as numerous laser devices and treatments. She thoroughly enjoys meeting new people. One visit with her and she will put you at ease and ensure you will have the best treatments possible to help the beauty hiding within shine through.
Kim continues her passion for healthy living outside of work as well. She is passionate about doing CrossFit and is a competitive powerlifter. Her love of fitness has also driven her to become a Level One Certified trainer for CrossFit so she can also help others become healthy, fit and confident about themselves inside and out.
Contact Kim at
---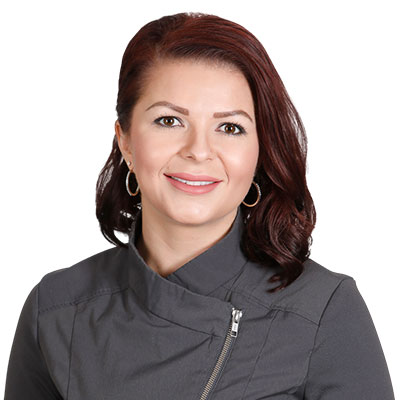 Suzanne Stadler
Cosmetic Nurse
Suzanne is a Licensed Practical Nurse at Preventous.
With a passion for healthy living and a strong belief in the power of prevention for long-term health and longevity, Suzanne is a natural fit with the Preventous family.
Suzanne completed her LPN training at Bow Valley College in 2005. Her experience includes acute care (dialysis), long-term care, occupational health, cosmetic medicine and family medicine.
Suzanne was born and raised in Calgary and enjoys knowing that she is contributing to the health of fellow Calgarians. Compassionate, bubbly and lighthearted, she provides clients with the kind of professional and caring service that makes visiting the clinic a positive experience.
Contact Suzanne at
---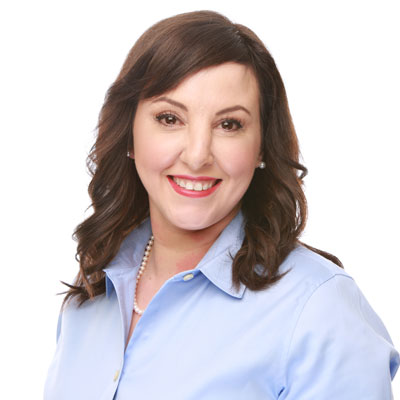 Aimee Anderson
Cosmetic Coordinator
A graduate of the Interior Academy of Aesthetics in the Okanagan Valley, Aimee delivers comprehensive cosmetic medicine advice to help women and men look as good as they feel.
Aimee has more than 10 years of experience and has worked closely with physicians in medical clinics. Her experience includes pre and post-op laser care and performing a range of non-invasive anti-aging treatments. She has also managed aesthetics teams in premier spas and designed and trained high-quality aesthetics departments.
Aimee is certified in cosmeceutical skin-care lines and facial treatments.
When not working, Aimee researches new advancements in the beauty industry, goes to the spa and often escapes Calgary to be with family on Vancouver Island near the ocean.
Contact Aimee at
---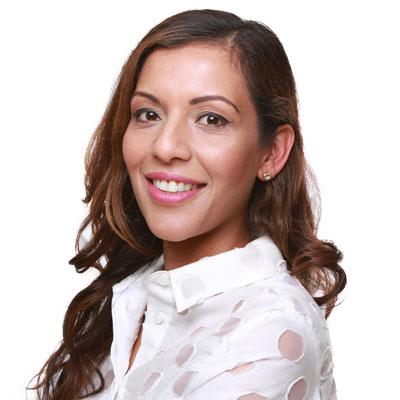 Nalini Bissoondath
Managing Director
Nalini keeps Preventous running smoothly so we can keep your skin in peak health.
The managing director of Preventous Cosmetic Medicine, Nalini supervises our day-to-day operations and ongoing development.
Nalini is passionate about good health and great skin. She has a Bachelor of Laws Honours Degree from the University of Wolverhampton, England, obtained in 1997. She was subsequently called to the Bar of England and Wales in 1998 and is a member of the Honourable Society of Lincoln's Inn.
Nalini is a world traveller. She has lived in Nassau, Bahamas, where she worked in the legal field while completing a series of legal courses. Her travels then placed her in Trinidad where she was admitted to practice as an Attorney-at-Law. She practiced for several years, primarily in the fields of family law, personal injury law and medical legal law, before moving to Canada in 2001. Subsequently she settled in Calgary where she completed the Alberta Bar Admissions course and has worked in both the legal field and the oil and gas sector.
What's a lawyer doing in a Calgary cosmetic clinic? Nalini strongly believes that with the combination of skills possessed by the aesthetic professionals at Preventous Cosmetic Medicine, Preventous can make a major impact, improving your quality of life immeasurably.
Contact Nalini at
---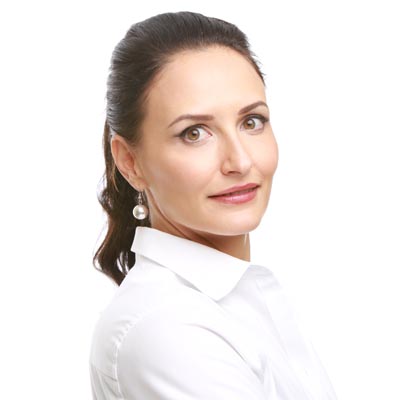 Fabijana Jakulj
Registered Dietitian
A registered dietitian, Fabijana provides one-on-one and group nutrition consulting that focuses on health education and wellness management.
Fabijana is a graduate from the University of Calgary, where she completed her First-Class Honours Bachelor of Science degree in Psychology in 2005. Her thesis on the impact of a high-fat diet on cardiovascular stress sparked a passion for nutrition and health. After being honoured with the Young Canadian Health Psychology Researcher of the Year award in 2006, she went on to the University of Alberta to complete a second degree in Nutrition and Food Science as well as the Integrated Dietetic Internship with Alberta Health Services.
Fabijana's experience spans many areas of nutrition in both acute and outpatient care as well as in private practice. Her scope of expertise includes weight management, cardiovascular and digestive health, diabetes, lifestyle nutrition and chronic disease prevention. She has collaborated with nutrition education teams from Alberta Milk, Edmonton's Food Bank, Core Nutrition Health and Wellness, and FitNut Consulting and is an active member of Dietitians of Canada. Widely published, Fabijana has presented on numerous nutrition-related topics and assisted with program planning and nutrition marketing.
Fabijana is skilled at active listening and takes a client-centered approach to nutrition consulting, collaborating effectively with everyone on your health care team to help you achieve your health goals and prevent future disease in a way that is comfortable for you.
Contact Fabijana at
---